Dry corn gluten meal For Animal Feed, Wholesale Various High Quality Dry corn gluten meal For Animal Feed Products from Global Dry corn gluten meal For Animal Feed Suppliers and Dry Yeast For Animal Feed Factory,Importer,Exporter at KDLFEED.COM
Product introduction of the high quality corn gluten feed 60% protein from KDLFEED.COM
Corn gluten feed 60% protein  is by-product of producing corn starch. it is also called corn gluten powder ,it is  rich of amino acid and natural pigmet-l lutein,rich of protein nutrition has a special taste. The raw material is corn, treating process contain degerming, crash, deslagging, extract starch and then concentrate, dried the yellow water to get protein products.it is widely used in animal feed poultry feed area.
Expiration: For one years
| | | |
| --- | --- | --- |
| Testing Item |  Standard | Result |
| Protein | ≥60% | 60.15% |
| Moisture | ≤10% | 8.00% |
| Ash | ≤3% | 2.32% |
| Crude Fiber | ≤2% | 1.32% |
| Aflatoxin | ≤1PPB | 0.56PPB |
| Xanthophyll | ≥170PPM | 184PPM |
| Appearance | yellow or light yellow | yellow or light yellow |
One co-product from wet milling corn is corn gluten meal, a high-protein ingredient used in many pet foods and livestock feed. Based on its name, one would think that corn gluten meal contains gluten, but it's a misnomer. There is no gluten in corn gluten meal. In fact, it contains 60-70% protein and is 100% gluten free.
Product parameter (specification) of the corn gluten meal/ bulk corn gluten meal for sale
Here is the relevant data on fishmeal,We can also produce the products as customers' demand
| | |
| --- | --- |
| Crude protein (wet basis) | 60%min |
| Crude ash | 4% max |
| Moisture | 10%max |
| Urea | Not Detected |
| Melamine | Not Detected |
Product interpretation:
Product Performance: Corn gluten meal is based on a yellow powder or granular created as a by-product during a milling process corn. It is a high-protein concentrate typically supplied at 60% protein. It is a valuable source of methionine. It is primarily used as a supplement in farm animal feeds, dog food, and fish food. Corn gluten meal also has a level of xanthophylls, which offers the poultry feed formulators an efficient yellow pigmenting ingredient. Corn gluten meal also is excellent cattle feed providing a high level of rumen bypass protein.
Product usage of the corn gluten feed 60% protein
The chciken feed  which was used corn gluten powder as the mainmaterial can rise the layes rate at 15% percent.It make the chicken grow and strong.
In cattle feed  our corn gluten powder promotes the fat metabolism of animals and promotes the polymerization of  essential amino acids.
Product Description
corn gluten meal is one result got in the creation of corn starch which is hydroproduced from yellow corn and it is a sustain material with rich vitality and protein. As the result of corn flour, it has the capacity for animals developing and illness safe and is fine added substance in domesticated animals raising and grub industry. The xanthophyll in corn gluten supper is 20 times or so as much as the one in corn and it has a decent shading impact on feathered creatures, egg and fish items. In single word, it is an amazing item in animals raising and feed industry.
ITEM
UNIT
STANDARD DATA
TEST RESULT
1.
Appearance
—
Yellow or light yellow powder, no visible impurity
Conforms to standard
2.
Colour
—
Yellow or light yellow
Confirms to standard
3.
Protein
%(wet basis)
Morn than 62.0
Confirms to standard
4.
Moisture
%
Less than 10.0
Confirms to standard
5.
Fibre
%
Less than 2.5
Conforms to standard
6.
Ash
%
Less than4.0
Conforms to standard
7.
Fat
%
Less than 2.5
Conforms to standard
8.
Aflatoxin
%
Less than 20ppb
Conforms to standard
Other corn gluten meal feed products: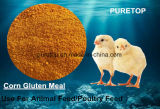 Corn Gluten Meal for Feed Additive
FOB Price: US $430-450 / Ton Min. Order: 20 Tons
Certification : Pony Shape : Powder Function : Nutrition Enhancer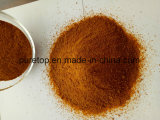 Corn Gluten Meal for Chicken Feed
FOB Price: US $400-650 / Ton Min. Order: 20 Tons
Certification : Pony Shape : Powder Function : Animal Feed Additive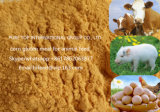 Feed Additive Corn Gluten Meal 60%
FOB Price: US $430-450 / Ton Min. Order: 20 Tons
Certification : Pony Shape : Powder Function : Nutrition Enhancer
Non-GMO 60% Corn Gluten Meal
FOB Price: US $430-450 / Ton Min. Order: 20 Tons
Certification : Pony Shape : Powder Function : Nutrition Enhancer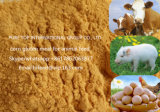 Protein 60% Corn Gluten Meal
FOB Price: US $430-450 / Ton Min. Order: 20 Tons
Certification : Pony Shape : Powder Function : Nutrition Enhancer
Corn Gluten Meal for Animal Feed
FOB Price: US $430-450 / Ton Min. Order: 20 Tons
Certification : Pony Shape : Powder Function : Nutrition Enhancer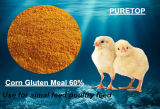 Animal Feed Corn Gluten Meal
FOB Price: US $400 / Ton Min. Order: 40 Tons
Main Ingredient : Protein Type : Keeping Health and Promoting Growth Shape : Powder Feed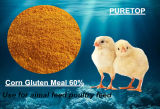 Factory Corn Gluten Meal for Animal Feed -Feed Grade
FOB Price: US $430-450 / Ton Min. Order: 20 Tons
Certification : Pony Shape : Powder Function : Nutrition Enhancer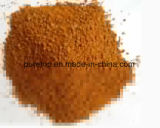 Non GMO Corn Gluten Meal for Sale
FOB Price: US $430-450 / Ton Min. Order: 20 Tons
Certification : Pony Shape : Powder Function : Nutrition Enhancer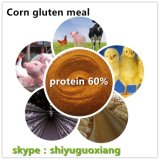 Hot Sale Corn Gluten Meal Cgm From China Manufacture
FOB Price: US $430-450 / Ton Min. Order: 20 Tons
Certification : Pony Shape : Powder Function : Nutrition Enhancer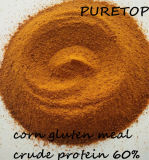 Corn Gluten Meal for Animal Feed Chicken Feed 60% Protein
FOB Price: US $430-450 / Ton Min. Order: 20 Tons
Certification : Pony Shape : Powder Function : Nutrition Enhancer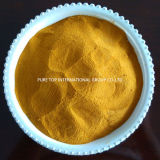 High Quality Poultry Feed Corn Gluten Meal for Chicken
FOB Price: US $399-799 / Ton Min. Order: 20 Tons
Certification : Pony Shape : Powder Function : Animal Feed Additive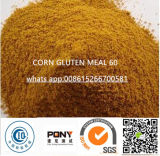 Feed Additive Corn Gluten Meal for Animal Feed
FOB Price: US $399-799 / Ton Min. Order: 20 Tons
Certification : Pony Shape : Powder Function : Animal Feed Additive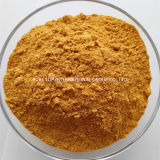 Exported Feed Additives Corn Gluten Meal for Animal Feed Additive (Feed Grade)
FOB Price: US $399-799 / Ton Min. Order: 20 Tons
Certification : Pony Shape : Powder Function : Animal Feed Additive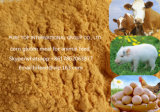 Top Quality Corn Gluten Meal 60% for Animal Nutrition
FOB Price: US $399-799 / Ton Min. Order: 20 Tons
Certification : Pony Shape : Powder Function : Animal Feed Additive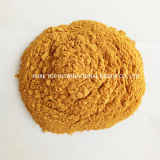 Animal Fodder Corn Gluten Meal for Feed Additive
FOB Price: US $399-799 / Ton Min. Order: 20 Tons
Certification : Pony Shape : Powder Function : Animal Feed Additive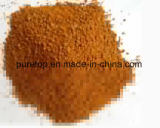 High Quality Corn Gluten Meal for Sale
FOB Price: US $400-650 / Ton Min. Order: 20 Tons
Certification : Pony Shape : Powder Function : Animal Feed Additive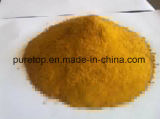 Poultry Feed Corn Gluten Meal for Animal Feed
FOB Price: US $400-800 / Ton Min. Order: 20 Tons
Certification : Pony Shape : Powder Function : Animal Feed Additive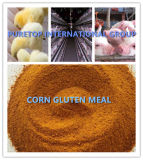 High Qulaity Poultry Feed Corn Gluten Meal 60%
FOB Price: US $400-800 / Ton Min. Order: 20 Tons
Certification : Pony Shape : Powder Function : Animal Feed Additive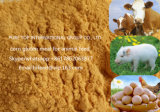 Animal Feed Additive Yellow Corn Gluten Meal for Animal Feed
FOB Price: US $430-450 / Ton Min. Order: 20 Tons
Certification : Pony Shape : Powder Function : Nutrition Enhancer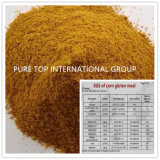 Corn Gluten Meal for Chickens Animal Feed
FOB Price: US $399-799 / Ton Min. Order: 20 Tons
Certification : Pony Shape : Powder Function : Animal Feed Additive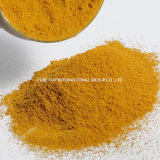 Poultry Feed Corn Gluten Meal for Animal Feed Additives
FOB Price: US $399-799 / Ton Min. Order: 20 Tons
Certification : Pony Shape : Powder Function : Animal Feed Additive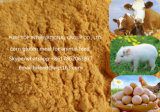 Animal Feed Corn Gluten Feed Fish Meal for Poultry Feed Chicken Feed
FOB Price: US $399-799 / Ton Min. Order: 20 Tons
Certification : Pony Shape : Powder Function : Animal Feed Additive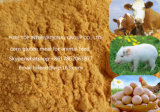 2017 Animal Fodder Corn Gluten Meal Made in China
FOB Price: US $399-799 / Ton Min. Order: 20 Tons
Certification : Pony Shape : Powder Function : Animal Feed Additive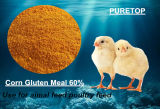 Poultry Feed Corn Gluten Meal for Chicken Feed
FOB Price: US $399-799 / Ton Min. Order: 20 Tons
Certification : Pony Shape : Powder Function : Animal Feed Additive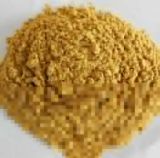 High Protein Corn Gluten Meal for Animal Feed Chicken Feed
FOB Price: US $400-480 / Ton Min. Order: 20 Tons
Certification : Pony Shape : Powder Function : Animal Feed Additive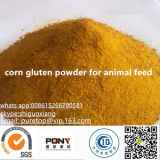 Corn Gluten Meal 60n for Chicken Feed
FOB Price: US $400-650 / Ton Min. Order: 20 Tons
Certification : Pony Shape : Powder Function : Animal Feed Additive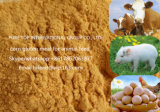 High Quality Cattle Feed Additive 60% Corn Gluten Meal
FOB Price: US $399-799 / Ton Min. Order: 20 Tons
Certification : Pony Shape : Powder Function : Animal Feed Additive